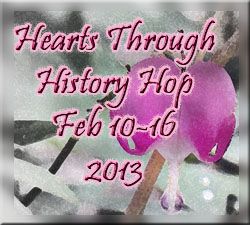 This Giveaway has now ended and the winner is

Susan Heim

! Congratulations to Susan, and thank you to everyone who commented, or followed me on Facebook or the blog.
by Jean Etienne Liotard

I first wrote about this painting back in December last year in a post about maidservants, but I thought it was a great story for a Valentine's week post and worth highlighting again. I don't know if there is a novel based on this Cinderella-like tale, but it might make a good one. (No plans for it myself!)

The story behind the commissioning of this painting is a great romantic myth. The girl in the portrait, Anna Baltauf, worked as a maidservant in one of the Viennese chocolate shops which had become hugely popular during the 17th and18th centuries. She had little chance of good marriage as her father was too poor to give her a good dowry, however in the summer of 1745, a young Austrian nobleman - Prince Dietrichstein - came into the shop. He fell in love with the Chocolate Girl and asked her to marry him, despite objections from his family As a wedding present to his 'chocolate girl' he commissioned this portrait of his wife wearing the maid's costume she was wearing when he first set eyes on her. Is this true? I guess we'll never really know.

Ella Appleby from my book

The Gilded Lily

would have loved this story. It was what she dreamed about for herself, that a prince might come and rescue her from her humdrum life. Sadie, her sister, would have gently told her to stop dreaming and to deliver the tray to the customer before the chocolate went cold.
More information about the story can be found
here
The painting itself, formerly in Dresden, survived World War II and Allied bombs by being kept in a damp cellar in Konigstein Fortress
and brought back to Dresden after the Germans retreated from advancing Russian
troops. Fortunately it seems none the worse, and is a wonderful portrait of costume and detail from the mid 18th century.
The same girl can be seen in one of Liotard's other works, 'The Breakfast.'
Both are International - wherever Book Depository delivers.

Please comment below to enter the

Hearts Through History Giveaway

and leave an email address.
Two extra entries for following my blog,
one extra entry if you 'like' my facebook page
http://www.facebook.com/TheGildedLilyBook
Hop Participants - Hearts Through History